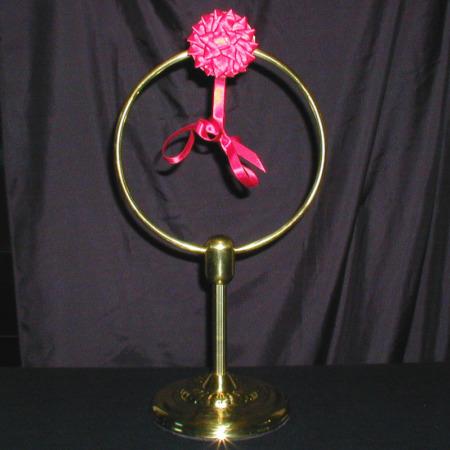 A true favorite of the CW line

My review is for the original version which is completely mechanical in that the release is through a clock spring motor so timing is critical but easily manageable and the base is beautiful furniture finished solid walnut rather than brass as in the new version. Otherwise the workings are the same. The effect is startling and dramatic. The ring that appears in the ribbon is the actual spectator's ring; there is no switching. Very clever item from the devious minds at CW.
Click here for more information.