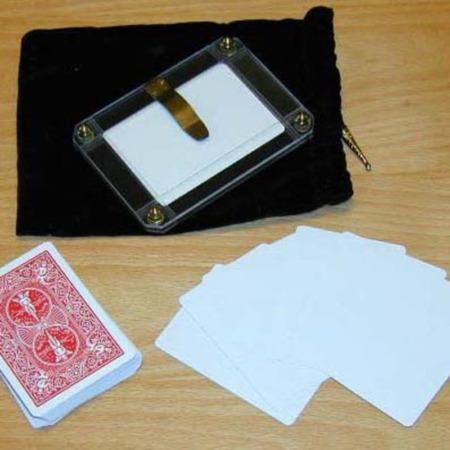 Nice and different Johnson Prod. item

I have owned one of this for many years and I believe they were discontinued years ago…but I could be wrong. It's a clever diversion from the coin line that put Johnson Products on the map. These are nicely made props that basically causes a blank card "sealed" between two clear lucite plates to change to a selected card. The routine is entertaining and one you will get a kick out of performing it.
Click here for more information.