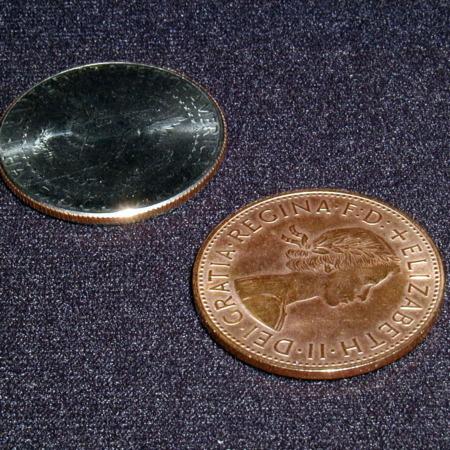 The most versatile gaffed coin set

The Hopping Half is the most versatile coin set one can buy, especially for someone coming aboard coin magic for the first time. The gaffs can be used individually for other effects as the most important gaffs make up this set.

Johnson Products is still the leader when it comes to commercially produced coin gimmicks. There are others in this business but their quality is questionable. Once you have reached a certain level, you can turn to custom coins by the likes of Todd Lassen using more "exotic" coins for that ultimate presentation..

I have a set I bought over 15 years ago and the qualtity is very good. Johnson also makes this same set using a 1964 Silver Kennedy Half and the Walking Liberty.. the latter set I recently purchased and was very disappointed with the expanded Walker shell. However, I have heard that Johnson Products has exceptional customer service, but I decided to turn to Todd for a replacement.
Click here for more information.