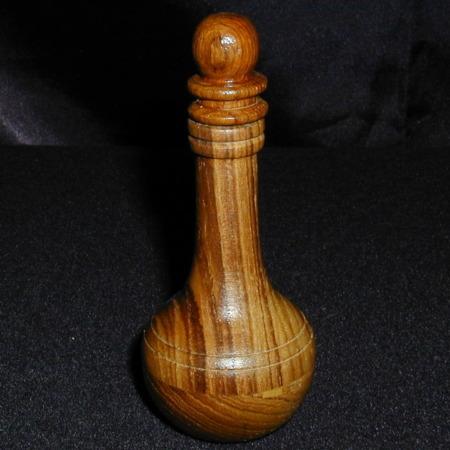 Now, this is an Imp Bottle!

I just this received this "little" magic. I had ordered it based on the review from Andy Martin. I love natural wood magic apparatus and I had owned, as a kid, the Adams Imp Bottle. So this was nostalgia calling to me when I first heared of it. First, it's definitely a good sized, "hefty", bottle compared to the plastic Imp Bottle from Adams and the working is similar but the gimmick is not the same as in the original. I would give the handling a 4 star (sorry, I can't say more without devulging the secret), but the craftsmanship of the bottle and the innovation on the method are first class, so I give the overall effect a 5 star rating.
Click here for more information.