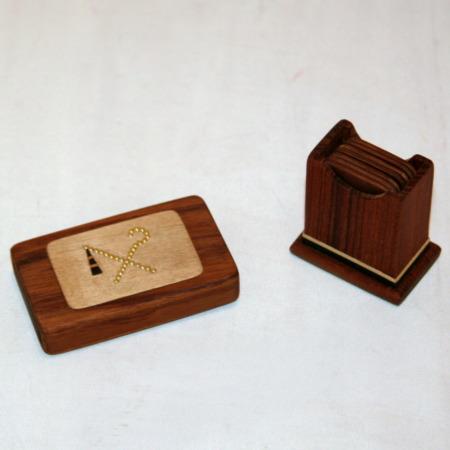 The Magic of Egypt!

It was Alan's Egyptian style magic that first captivated my attention when I learned of his mini- magic back in 2001. It may be the mystique of this ancient land and its mythology, artwork, and magic that is alluring and, now, all well captured in beautifully grained handcrafted teakwood as only Alan has ever been able to accomplish. This new release is no exception and a welcomed addition to this themed portion of Alan's magic.

Selected colored tablet matches the colored sun god tablet not once, but twice, all in a fair manner. It's the beauty of the props that sells and the wonderful routine that entertains…all easy to perform so you can concentrate on the presentation. I love it!
Click here for more information.