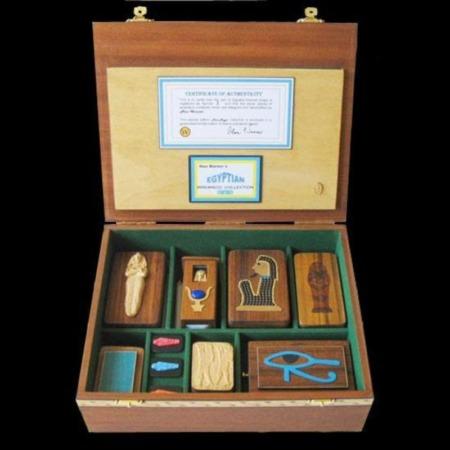 The Wonders of Egypt – Warner Style

This boxed collection is a fantastic follow-up to the Millennium Collection released for the year 2000. This time the occasion is the celebration of Alan's 70th birthday. This is definitely his most involved project and most expensive release to date, but what a final product! The craftsmanship is, as usual, impeccable. Alan really outdid himself with conveying an Egyptian theme to the entire Collection. The box itself is gorgeous, especially with what he did with the Horus Falcon on the lid. You can tell he spent a great deal on time on every single piece in that collection.

You need to see this to believe it, so…for more details and images visit my SITE


Click here for more information.