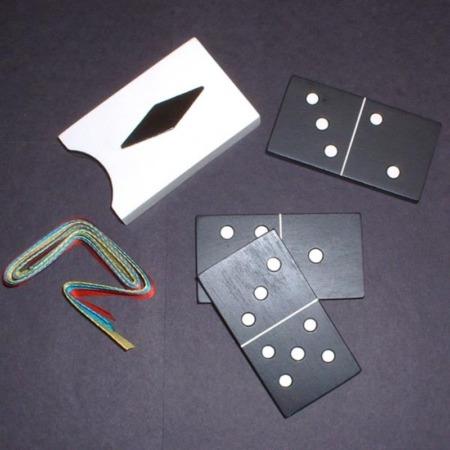 Classy Color Changing Dominoes

This very stylish item looks great in my Warner collection, but what props from Alan doesn't. The teak version uses a straightforward case, though admittedly the wood looks rich and beautiful, but this painted case with its glossy pure white background topped by a long slender black diamond steals some of the attention to the props. Dominoes keep changing to match the colored ribbon as the domino is inserted in the case with the ribbon. Construction of the dominoes to accomplish the effect is top quality and has a "locking" feature to make handling the dominoes a ease. Brilliant item from the one and only Alan Warner.
Click here for more information.