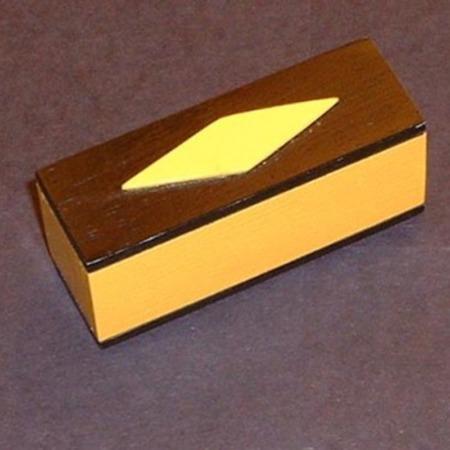 Beautiful early Warner item

This is an early painted Warner version of his current teak piece that is still available. Bright deep yellow sides and diamond decor on the lid makes this one nice piece in my collection. I love his teak line and one can see Alan's maturing skills and ingenuity with these pieces, but you got to love the colors on these early items. Same routine red cube keeps bouncing end to end…duh. But the jump to the center changes everything!
Click here for more information.