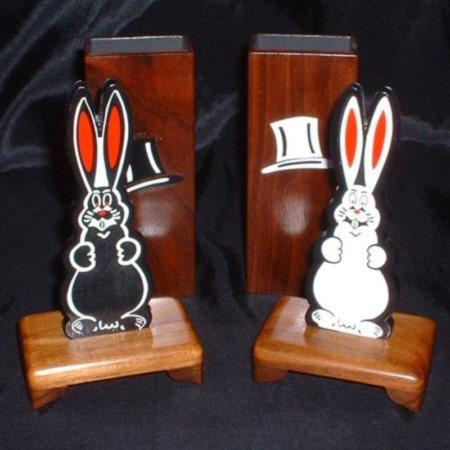 Cutest Hippity Hoppers Ever!

Collectors' Workshop released their version of the classic Hippity Hop effect early in their existence. I have not seen one that tops it, yet. They are a beauty. The rabbits are about 4 3/4 inches high and were designed by Les Smith of Owen's Magic. Actually, if your see their version, you will see a resemblance. The covers and bases are solid walnut. The gimmicks are well built and fit perfectly. Overall, the nicest "mini" sized rabbits I have seen to date and a treasure to my CW collection.
Click here for more information.