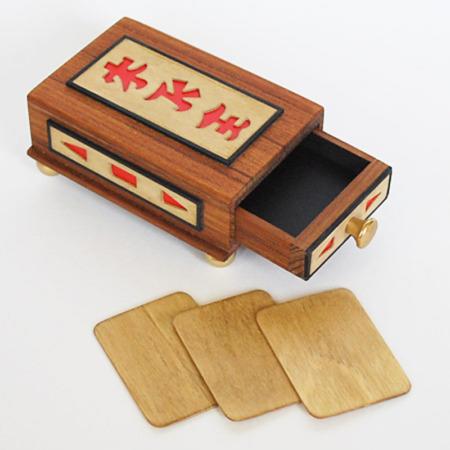 Another winner from Alan

Anything new from Alan is always so welcome. Missed the days when I was building up my Warner collection and feeling like a kid in a toy's store when his parcels arrived. This is Alan's latest in his teak mini-magic line and it is definitely a treat.

The drawer type, rectangular box is gorgeously decorated on all viewable sides as can been seen, comes with solid brass feet and knob and works like a charm. I believe the method in revealing the coins at the end has not been incorporated in any previous Warner piece. It's ingenious in operation with perfect workmanship to match.

There is a definite ease in performing this routine, so that lets you relax and tell the story of Chan Chu, the three legged money frog. Clearly, a beautiful Warner piece to add to my collection. Wondering what Alan will release next?
Click here for more information.