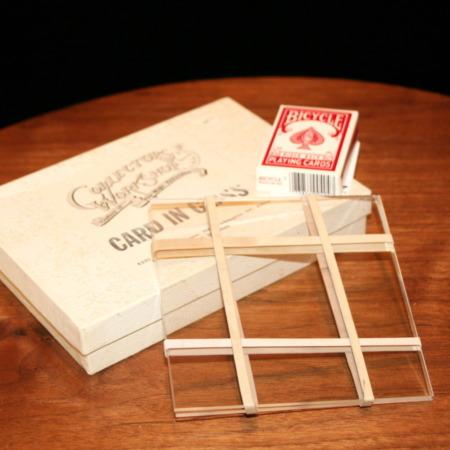 TV Card Effect in Your Hands

I bought this little CW curiosity from a fellow collector not too long ago because 1) it's an early discontinued CW item, and 2 ) always had a fascination with this long time classic of magic. Now, the best of the bunch is the CW BulletProof, but this one is unusual as no frames are involved and it uses a miniature deck of cards.

The principle is still basically the same, except the mechanics is all brass construction and, well, kind of "hidden". The choice of using a miniature deck makes it a little more doable. This is one of those review items where the "works" is almost needed to be photographed as that is the heart of the whole thing. As usual, CW did a very nice job and for those fascinated by magical gadgetry, I don't think you will be disappointed.

I don't think I would be comfortable performing this, but, if you collect Collectors' Workshop, as I do, it is a welcomed piece to add. I give it 5 stars for ingenuity and as a unique version of a classic effect.
Click here for more information.