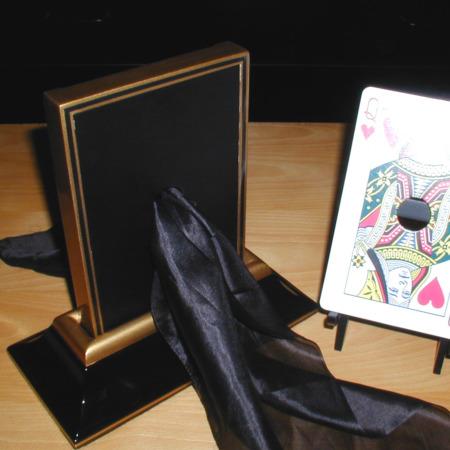 One of the best effects in the Milson-Worth line!!

The apparatus is beautifully done the Milson-Worth way. Lynn Johnson did an excellent job with his version of this classic. The construction and paint work are fabulous. Gold and shiny black laquer adorn this piece that basically allows a black silk to "absorb" the image of the Queen of Heart on the jumbo-sized card onto the silk after the second pass through the hole in the card. You end with a clearly blank jumbo card and a image of the card on the silk. Great magic and great apparatus to perform it. I would say that this my favorite of the MW line. Very Highly Recommended!!
Click here for more information.