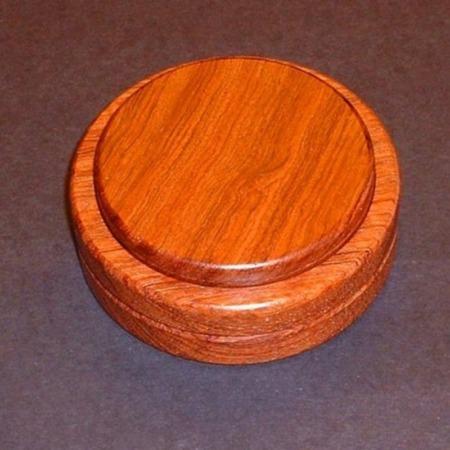 Great Owen piece and affordable.

Well, folks, I am glad to say that here is a very nice item from Owen's Magic that will not empty your wallet. The workmanship is impeccable. This particular piece was made with exotic Bubinga, but I was shown others using different types of woods and even combinations. It's an "innocent" looking box holding a few office trinkets. A bill is produced and tacked to the lid. The loose end of the bill is held up and the lid hangs down swinging on the other end. A reaping noise ensues when the lid is pulled straight down, but to everyone astonishment, the bill is intact except for the holes made by the tacks. Beautiful effect, the noise is so convincing that the bill is surely torn, and again, a bargain for Owen's standards. Had this been made in teak, it would fit comfortably with Alan Warner's line of magic.
Click here for more information.