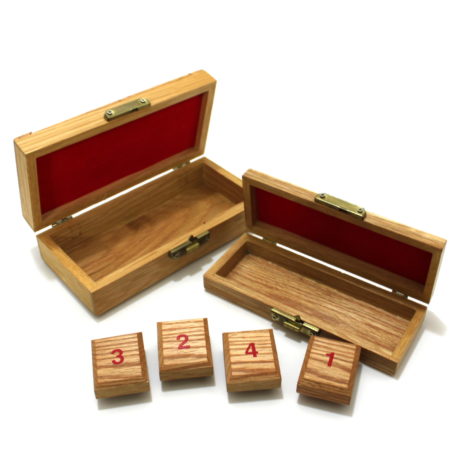 4 blocks are placed into a small box in any order, and there is literally no way to peek inside. Then this locked small box is placed into a larger locked box, secured with rubber bands, and covered with a piece of newspaper. The magician is able to divine the number without ever unlocking either box (really). This is a strong effect with a very clever method that I would have never guessed was possible.
A quick secret move occurs while the magician wraps the large box in newspaper. I prefer mentalism effects where the magician can take a "hands off" approach. The visual tell necessitates good lighting. I think if different colors or materials were chosen, the numbers could be divined a second or two quicker. This seems like a minor detail, but a few seconds separates the amateurs from the professionals.
Click here for more information.