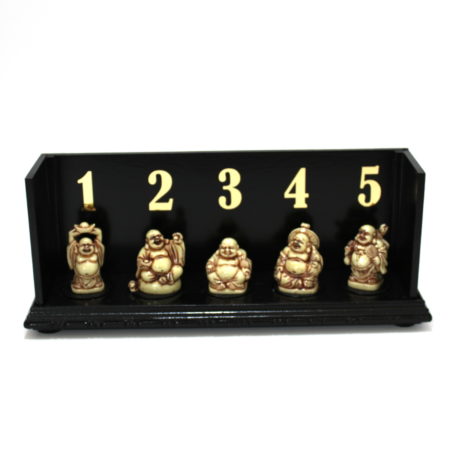 No magnets, electronics, or complicated machinery… just a brilliant idea from Magiro that immediately put a smile on my face. With absolutely no need to touch the apparatus, the magician can figure out exactly which Buddha the spectator has taken. It is as examinable as Magiro's Wand & Block (which means very good).
The original Magiro creation was plastic, but this version features gold color over black ebony hardwood. It does not scream "magician's prop." Because it is not difficult to perform, and because there is so much folklore surrounding Budai ("The Laughing Buddha"), it's easy to give a logical & memorable presentation. Thank you Joe Long & Paul Lembo for keeping the spirit of Magiro alive.
Click here for more information.