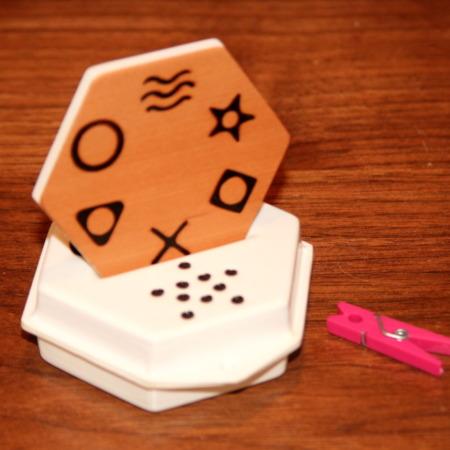 This was invented by Matthias "Magiro" Weißl, not Lubor Fiedler as some have suggested. Werner "Werry" Geissler built the original prototype. This later version was imported by Howard Schwarzman.
The spectator places the pentagon in the stand and merely thinks of their symbol. Then it is placed back into the case and given to the magician. The performer instantly knows the selection. Everything is examinable, it's literally that clean and brilliant.
Click here for more information.