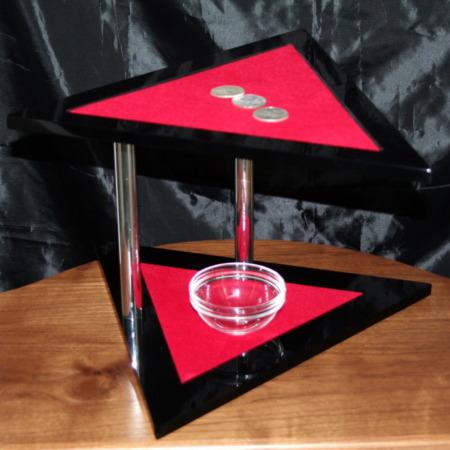 Dean's Triangle

George and Andy are right on the money. This is an incerdible piece of magic. The routine and the props are first class as are the 3 people invovled in the production. The Schoolcraft coins are, as always perfect. The table by Malloy Modern magic is perfection and the routine and DVD by Dean are a joy. Everything is explained perfectly and the DVD is very well edited. You are able to spend your time on presentation since all the props work so well.

Thank you to everyone involved. $750 is a fair price for what you get and you will never get more enjoyment out of anything you buy. You will floor people with this.
Click here for more information.