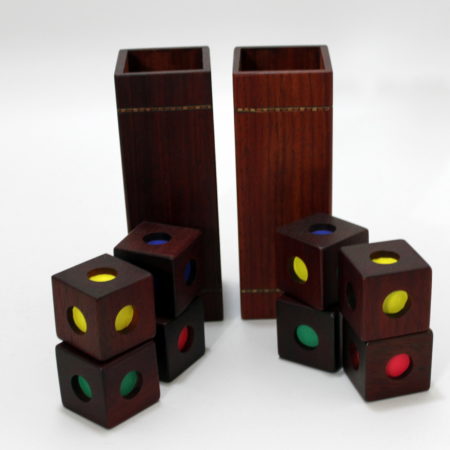 I Want One!

This may not qualify as a "review," as I've never owned the pictured effect – but I sure will if Doug ever makes more! Apparently this beautiful set is a "one-off." That's a shame, because Instant Insanity is an excellent effect; but most available versions are made like plastic toys.
Thanks for posting this, Andy – even though I can't buy one, it's good to know it's out there. And Doug . . . BUILD MORE!


Click here for more information.