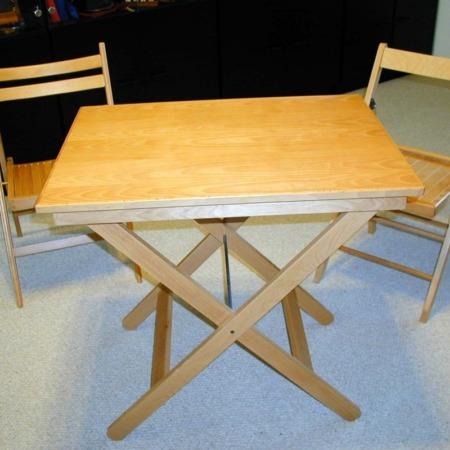 Above Suspicion

Thanks for cluing me into this one, Andy. This is a great utility table that can be used throughout the show, all the while concealing a show-stopping effect. It's so functional, and so attractive, that it is simply above suspicion.

There are many ways to play the fall-apart feature – comedy, misdirection, mentalism, seance – this is no one-trick pony. It's the type of prop that everybody should have, but almost nobody does.

One last comment – Jos at Mephisto Magic builds shipping crates that look like furniture, and shipping from Belgium was surprisingly inexpensive and took only 4 days. Can I give this six stars?
Click here for more information.