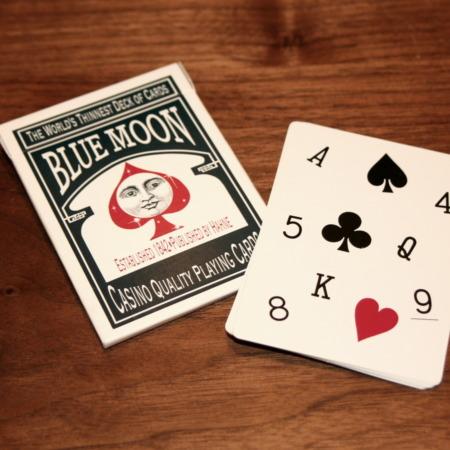 A GREAT yet simple effect!!

I've had this card effect in my "box of tricks" for many years and it always gets the same reaction from people…a petrified look on their face, and a wide-opened mouth!
This effect is simple to do, yet your audience will be amazed at how you could possibly use 6 simple cards to reveal the ONE card they were merely thinking of! It comes in a very nice thin packet, and can be easily carried in your jacket, shirt, or pants pocket without the weight of a whole deck of cards.
The method of performing this trick can be learned in 5 minutes, and the 6 cards are designed to last a long time! You can perform it at least a dozen times for the same audience and no one will ever know how you're doing it! Beautiful!
So, get this trick whenever and wherever you can find it, because it is well worth the price!!
Click here for more information.