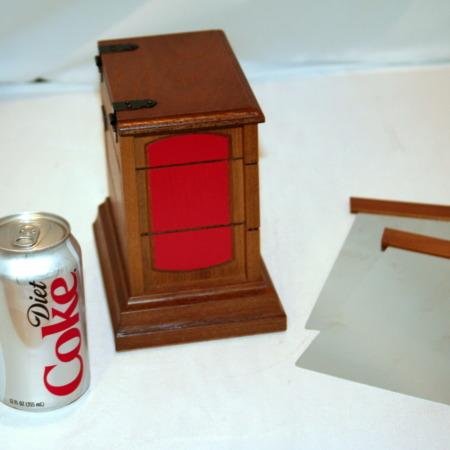 Really Fun Prop to Keep on your Bar!

The Zig Zag for cans is one of my favorite Mikame pieces. It looks great and the traditional zig zag of the can is always a crowd pleaser. A few downsides…it is a bit noisy while performing, which tends to make the audience think you are up to something tricky. Plus, the box cannot be examined or viewed from the back. All in all, it makes a great coversation piece…especially when you do the trick and then open the magic can of soda, beer, etc. and pour a drink for an audience member.
Click here for more information.