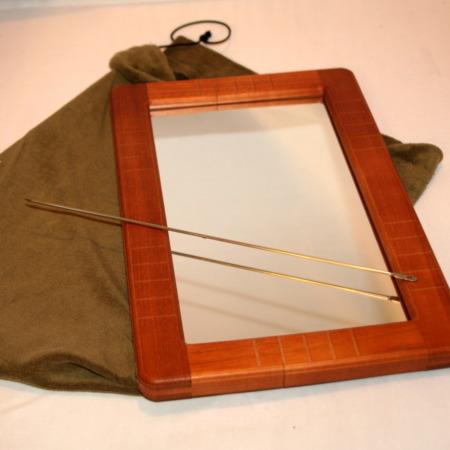 Beautiful craftsmanship, but has drawbacks

The Mikame Magic Mirror is a very well-made prop, with a great disguised gimmick. The wood crafting is beautiful, but the bag that comes with it is not as good quality. After less than 10 performances, the bag already has visible holes from the needle that is used to penetrate. Plus, the hinge seems to be getting a bit worn down and not working as well as it did just a few weeks ago. Still, this is one of the most attractive flexible mirrors I've seen and it is great for the hobby magician…but not for regular performances.
Click here for more information.