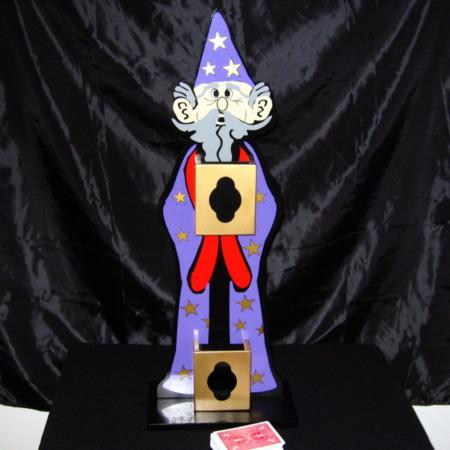 Attaboy for the Potter Generation!

I've always liked $link(1170,Jack Hughes' Attaboy), but felt that it was starting to look a bit dated. So along comes Fairchild Entertainment and produces the high quality and wonderful Zanadu – The Card Wizard. It is the exact same effect as Attaboy – though now it works with poker sized cards (most of the original Abbott's ones did not, though according to my sources in Arizona some did) – and it is big and showy to be seen by many – it is 24" high.

This surely opens this wonderful effect up to a whole new generation of would be wizards?

I have one minor complaint – a little bit of felt would go along way to make this a totally quiet Wizard. Otherwise, the action is very smooth.

Highly Recommended!
Click here for more information.