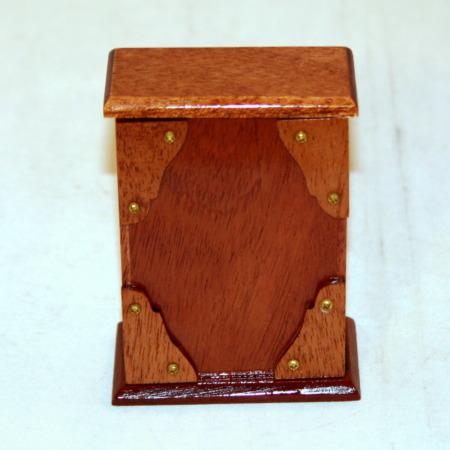 Clever box with unique peek mechanism, but a bit pricey!

So Michael Baker makes some great magic and this item is no exception. However, I do think it is a bit pricey for what it is. I guess it was just a small run of them and that is where the price came from.

The box allows you to very cleanly divine what card has been placed into it. There is actually a clever idea that allows you to divine the card even when it is placed in the middle of a deck and the deck itself is placed in the box.

I have not seen another item quite like this, but I believe it is very similar to an old Thayer effect called Mento Mystery. If you just want to work with a deck of cards this is perfect, but if you wanted something a bit more versatile I'd probably spring for the $link(2998,Mikame X-Ray Box).
Click here for more information.