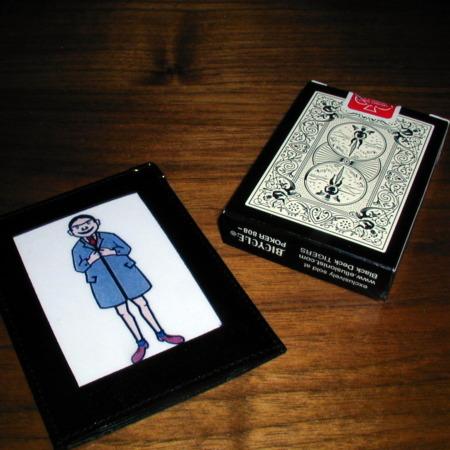 If you like Big Red you'll love this one!

This is a simple but surprising revelation of the spectator's (forced) card, using a picture of a flasher!

The wallet that comes with it is specially made such that it appears that you really are pulling out the "unexposed" view of the flasher, but it allows you to switch it for the full frontal version.

Very easy to do, and makes a nice break from the other heavy magic I'm sure you are performing 🙂

This is not offensive, and comes from the fertlie mind of $link(http://www.qualitymagicbooks.com/?nd=list&keywords=wayne.dobson target=_blank,Wayne Dobson).
Click here for more information.