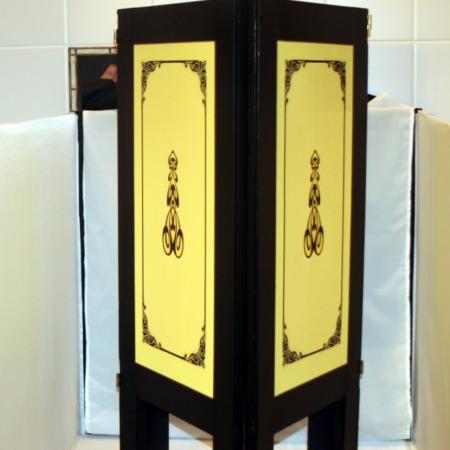 Amazing Colors and Large Load Capacity That Fools!

What a wonderful production screen this is. It looks great in bright red and yellow, stands 30 inches tall, and has a very clever load mechanism. You can show the screen all around and all the way inside and then produce a very large load, and you can show the inside and all around anytime during the production. When you are done the whole thing packs flat down leaving no clue where the items came from. Nothing is added or taken away and it resets instantly!

Made incredibly well and at a great price!
Click here for more information.