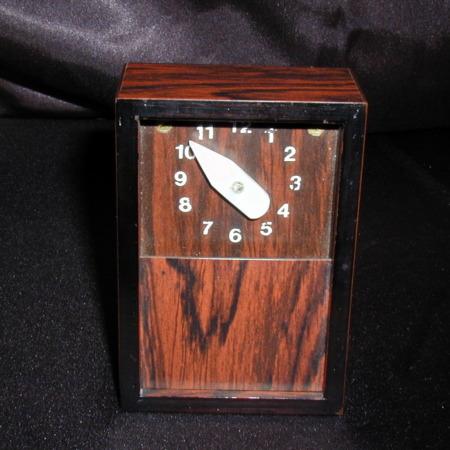 So much better than Magic Makers!

This is not the original version (which came from a German manufactuer), but it is still much nicer than the $link(1613,Magic Makers) version. A very clean and clever way of detrmining what hour the spectator chose, even though you are turned away and the clock face is covered up.

This really could be the basis of a very powerful close-up effect. Tie it in with Larry Becker's $link(871,Versadex Wallet) and you now have an incredible prediction effect!

Great job!


Click here for more information.