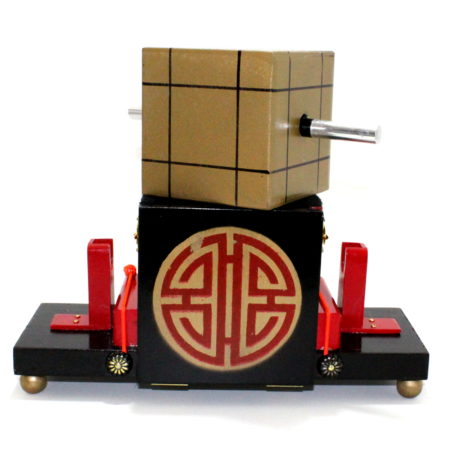 For over ten years Joe Long has worked with the talented craftsman Paul Lembo to bring us an incredible array of amazing magic that would otherwise be left forgotten on the shelves of just a handful of hard-core collectors worldwide.
When this item arrived on my desk I was very intrigued and although it often takes me months to get items on my site, this one I fast tracked today because I think it is one of the most amazing penetration effects I have ever seen. If you watch the video there is really no explanation to how this is possible.
And even better when you see how it is done you'll be more than happy. This is one of those effects whose method is as good as the effect itself. There were only 15 of these made so if you can track one down you should because it is an amazing effect.
Highly Recommended for Collectors and Performers everywhere. Great job Joe and Paul!
Click here for more information.