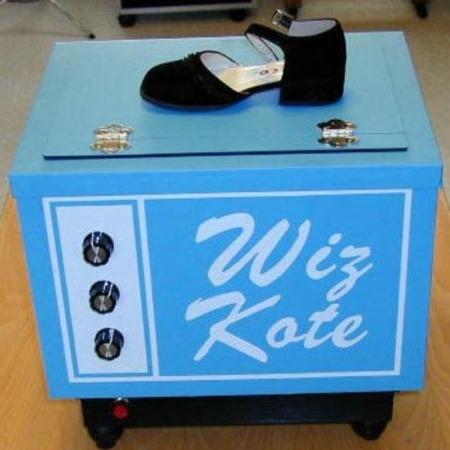 A Wonderful Routine for Kids of all ages!

The Wiz-Kote Machine is a great little device for shining shoes. It has sound and flashing lights, and then things go badly wrong as smoke starts pouring out the top and alarms start going off.

This is one of the smaller items Chalet make, but it is beautiful and great value too. The electronics and wiring is all very clean and precise. I am looking forward to working on a very entertaining routine for this work of art. It is simply frothing with potential!
Click here for more information.