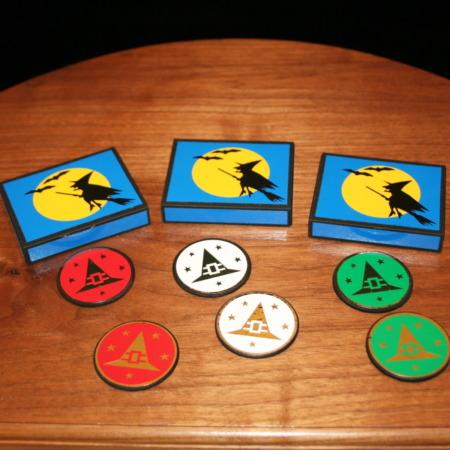 One of Thomas Pohle's best. Beautifully made precision boxes with various possible routines. My favorite is an amazing prediction effect where the spectator matches the colored chips previously hidden inside the boxes by the performer. In which the spectator places a different color chip in front of each box, with no force whatsoever, and yet every time they match with the chips inside each of the boxes.
The amazing magic and craftsmanship of Thomas Pohle has long been unsung, and thanks to some initial exposure from Joe Long I am trying to help Thomas become a household name in the USA and beyond. Thomas certainly deserves it after creating beautiful clever magic for over thirty years!
Click here for more information.