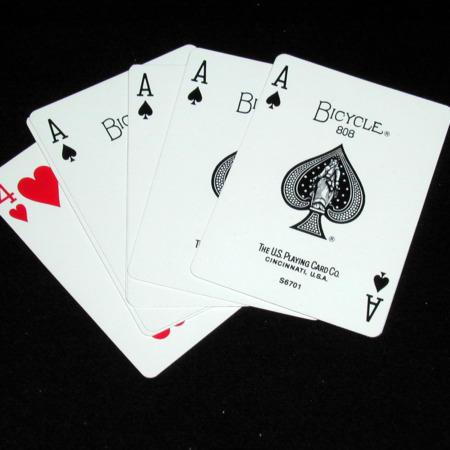 Still one of my all time Favorites!

I have been performing this effect for 30 years, and I still think it is one of my favorite effects. Done slowly and deliberately it is just amazing to the audience as the cards slowly but surely change from one card to the other.

To do it cleanly it certainly takes practice, but the sleights involved are very basic. A novel twist and I think a worthy enhancement to the basic Wild Card is $link(769,ESPecially Wild).
Click here for more information.