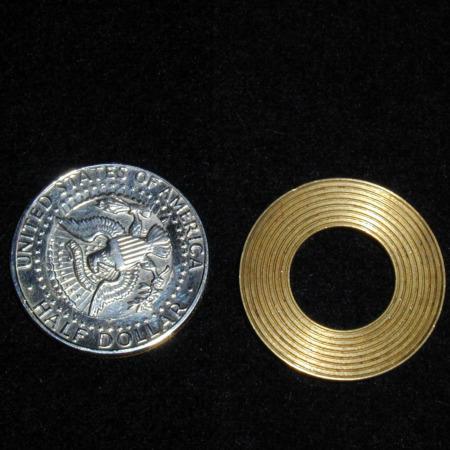 One of the best gimmicked coin effects

I remember seeing the Eddie Gibson version of this 27 years ago and loved it then and still do today. It's a simple and visual effect where the half dollar can be clearly seen all the way until it changes into a penny. The washer can be shown on both sides and who would suspect the little penny!
Click here for more information.