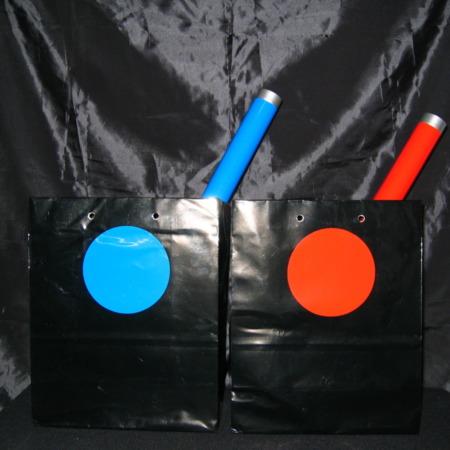 Great Entertainment, and lots of Magic!

This is a great kids/comedy effect that involves two bags and two colored wands. The bags have a blue and red spot on them and you place a matching blue and red wand into each bag. Now the fun begins.

The wands change places, they turn into the same color, they turn into different colors, and finally they transform in to huge 5 feet straws!

There is a lot of potential with this outfit – you have all the usual turn it around gags for the kids, and due to the number of changes you really are left with a startling piece of magic.

If I was doing kids magic as much these days, I just know this would be a hit with my audiences. It is fun for kids and for adults too!

The whole outfit is very nicely made, plays big, and packs almost flat too!
Click here for more information.