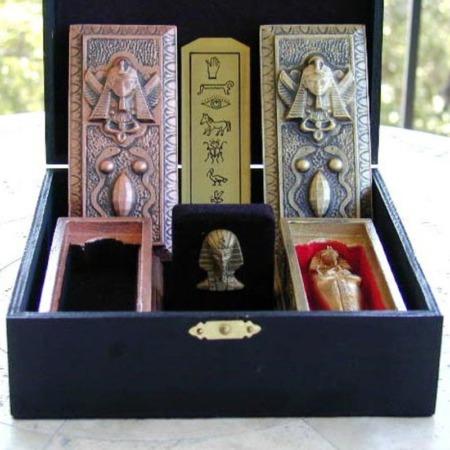 Beautiful, Entertaining, Different, and Amazing!

This is how magic show be! A lovely outfit with a very clever principle and great entertainment.
The basic premise is that the one coffin is clearly shown empty and placed to the side. Another is shown with the mummy resting inside. With no funny moves, the mummy dissappears from this one and appears in the empty one.
Where can I find more like this Ron?
Click here for more information.