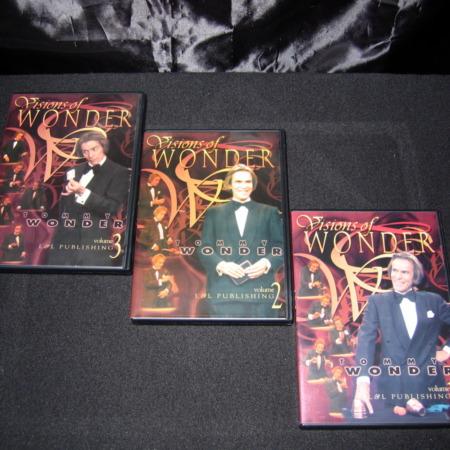 Truly a Wonder!

Tommy Wonder really makes you believe in magic! His performances on this DVD are just beautiful. I normally stampede to the explanations, but with these DVD's I just prefer to watch in awe as this perfect performer does and says everything so smoothly. You can't help but like the guy too, as there are no heirs or pretentions – he is just the nicest peformer you will ever meet, and totally brilliant to boot!

If you see Tommy perform you will want to make yourself better. You may even practice more. It is so clear that Tommy spends years refining his routines.

Some of the highlights for me were his Wild Card (Tamed Card), The Ring, The Watch, and The Wallet, Magic Ranch, Through the Eye of the Needle, Two Cup Routine, … hang on this is everything he does! Yes I really loved every performance of his.

Some DVD's you buy to learn new tricks, and others like this one and the the $link(2196,Fred Kaps) one, you get to remind yourself why you got into magic in the first place. You will believe in magic again after you see these performances!
Click here for more information.