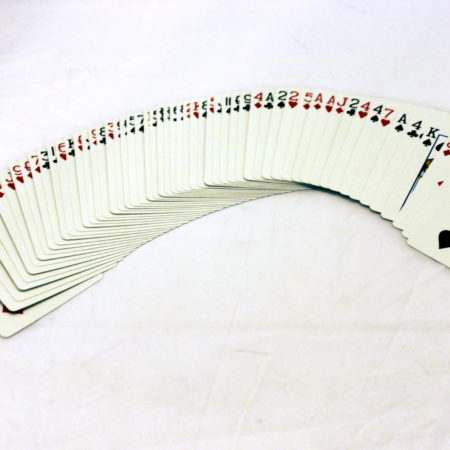 Peak Ken Brooke Entertainment!

So I've had this trick for about three years and it wasn't until this weekend that I actually performed it to lay people. And boy were the reactions great!

This is one of those items that does not appeal to magicians as much as to some of them it seems obvious. But performed correctly it is a real surprise and not once did anyone ask to look at the cards.

It is easy to do and you get a good supply of cards with the routine. Ken Brooke knew all about how to entertain the people, and this is surely one of his most overlooked classics.

Because everything is done in their hands the impact is intensified. This is a perfect walk around trick – you do use up a card each time, but just have a plastic wallet with ready to go sets and you can work all evening without issues.

Highly Recommended for close-up and walk-around performers everywhere!
Click here for more information.