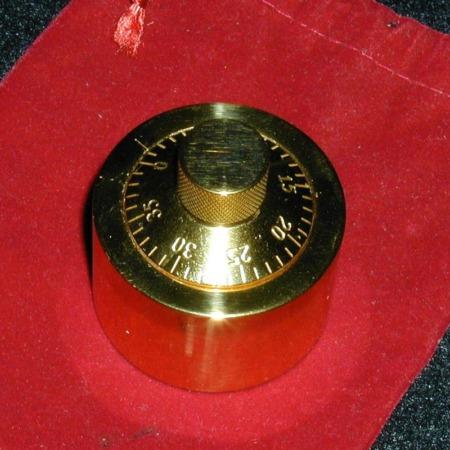 A real Fooler and Gold Plated too!

This is a variation on Bank Vault by chazpro. Uses a totally different method and will fool those in the know. Very beautifully gold plated by Jay Leslie.
Comes with an elohim ring, which in itself is a wonderful utility device.
Click here for more information.