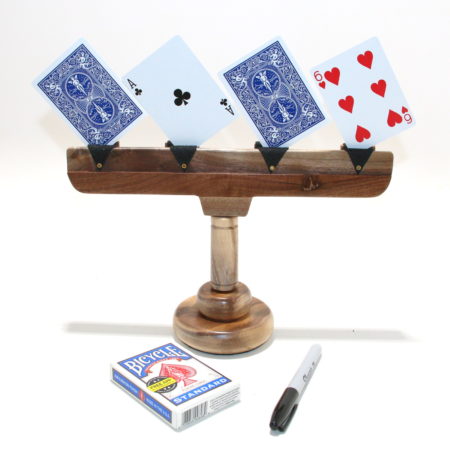 The effect is cleanest mentalism at its best: you ask two spectators to think of a red card and a black card respectively (absolutely no force). You write down two predictions with their backs to the audience and place them in the stands. You now ask the two to reveal their cards and place them in the stands too. When you turn around the stand the cards match perfectly every time. It is clean and instantly resets.
The stand is turned to perfection and there is even a plastic insert to ensure years of trouble free twisting and the joints are all very solid. The cards fit inside the stand securely without any movement so you place the cards at the perfect angle. You'll not find a better version of this classic effect.
Click here for more information.