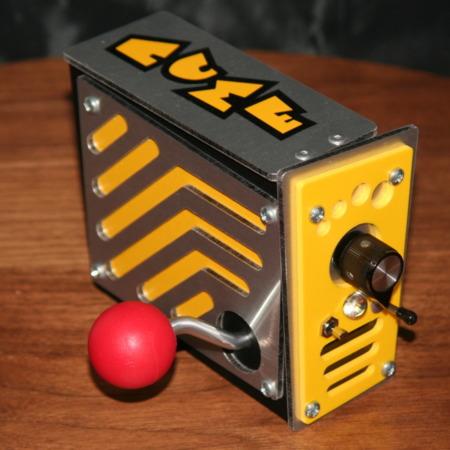 Grind Away Wolf Man!

Ok so the only thing we have come to expect from Chance Wolf is incredible quaility and innovation with props that you can really use. Well Chance has done it again! What a wonderful bright prop with all the right buttons and switches and everything so solid you know it will not only last a lifetime, but it will not let you down on the night either.

If you ever need to vanish a ring and want to make it more of a feature then using this Ultimate Ring Grinder is the only way to go. The word "Ultimate" is used a lot, just like the word "Awesome" – neither of which should be used lightly. This is the ultimate ring grinder for sure, and the Grand Canyon is still awesome. Whether it be for Ring in Gumball, Nest of Boxes, or one of a million other places – there is only one Grinder to use and that is the one from The Wolf Man!

As usual Highly Recommended!


Click here for more information.