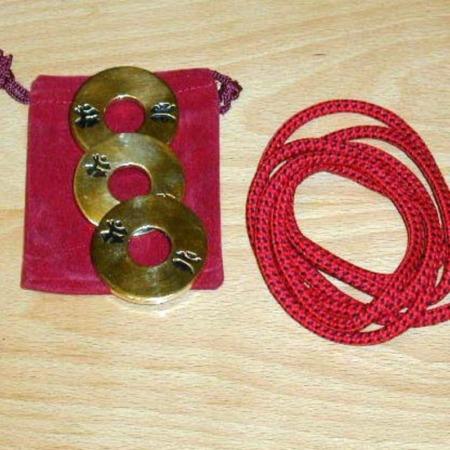 Wow heavy brass and beautiful gimmick!

Jay Leslie has a real winner on his hands – these coins are truly beautiful. You aren't afraid of bending these babies! They shine great and the gimmick really allows for a truely impressive version of this tried old chestnut. Yes you have to learn a few basic moves, but heck sometimes you have to put some effort into our art.

Very nice job Jay – keep me on your mailing list for more!
Click here for more information.