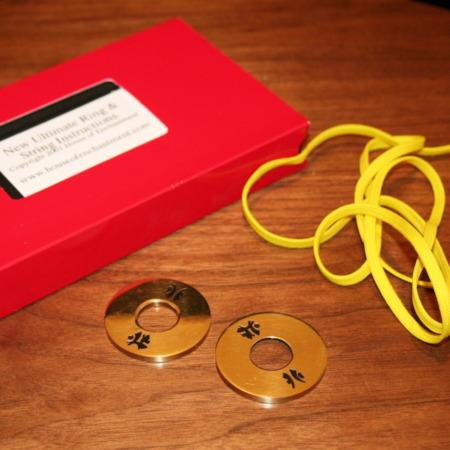 Heavy Brass and Ultra Convicing Moves

Jay Lesilie is a guy that produces a lot of magic, but is sometimes a bit spotty with the quality. These beautiful brass coins are one of the best things he produces, they are so heavy and well made that you just enjoy holding them.

If you watch the routine that Jay does with these bad boys you will be amazed, for a little bit of effort you have an amazing routine that is hard to beat.

Jay's other really beautiful effects are his first $link(2004,Rib Block) and the $link(1313,Gold Plated Vault Plus), all very high quality.
Click here for more information.