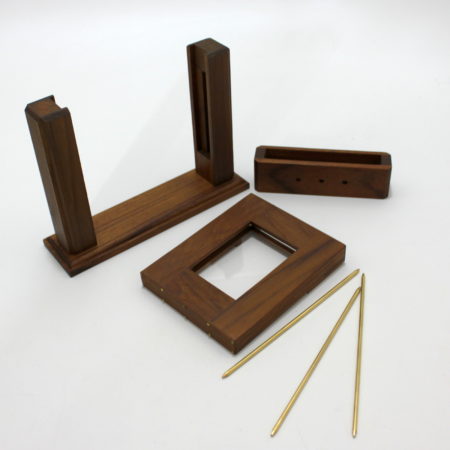 Beautiful and Easy Penetration

So 2013 was a wonderful year for Magic Wagon and they produced some really outstanding effects. Like all of their items these days it sold out very quickly. Their magic always looks amazing and this is yet another winner!

A piece of clear Plexiglas fills the frame which can cleanly be shown as solid. When not in use this rests in a stand. When performing you take a wooden sleeve that passes over the frame and slide it to the center of the frame, where upon you push through three brass rods right through the center. When you are done you pull the rods out and slide off the sleeve and the Plexiglas is left intact.

It looks impossible, yet it is 100% automatic in working, with nothing added or taken away and really looks impossible.

Another beauty for your collection!
Click here for more information.