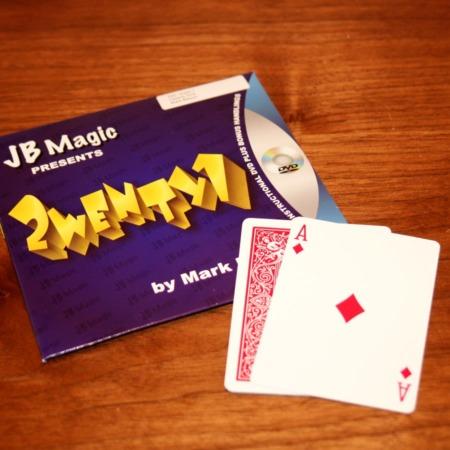 Clean, Simple, and Amazing!

Mark Mason puts out a lot of "cool" magic effects, most of which are easy to do and demo really well. Unfortunately, I often find that I don't perform them. Well this one is different and is already short-listed for my christmas close-up this year.

It really is one of the cleanest transformations of two cards changing from two nines to two tens to a straight black jack where the final two cards can be freely shown from fully from both sides and thrown onto the close-up pad.

The cards are so well made and the gimmick is so clever it is hard to see how you cannot amaze them with this. I'm amazed I missed this before!

Highly Recommended!
Click here for more information.