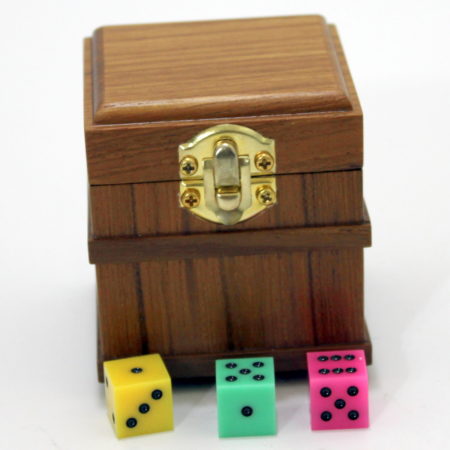 Another Unique Beauty from Magic Wagon

So 2013 was a wonderful year for Magic Wagon and they produced some really outstanding effects. Like all of their items these days it sold out very quickly. Their magic always looks amazing and this is another winner!

This outfit allows you to name which die goes into which hole and what the top number on each die is. Also you can tell if 1, 2, or 3 dice have been placed in the box, with top number and location.

There are no electronics here and the box can be examined, and yet you are always able to discern the information. The mechanism works really well and is based on an old idea from Larry Becker and Roy Roth – but taken to a whole new level.

Another beauty from those Magic-Wagon guys!
Click here for more information.