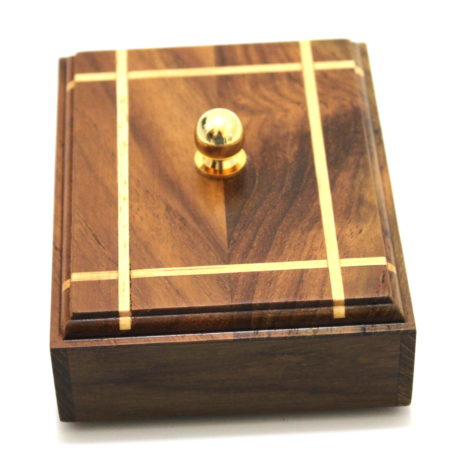 A Beautiful 3-Way Card Box

More beautiful inlayed teak boxes from Magic Wagon. What is neat about this beautiful item is it allows you three outs instead of two with a normal card box. It also allows you to do multiple changes should you want to do that. In some sense it is similar to CW's Psychic Sword, but it has three options and you can go back to any of them right in front of the spectators if you so desired (although I'm not sure you would).

If you wanted to collect beautiful teak boxes that work perfectly and look amazing, Magic Wagon would be a great place to start.

Highly Recommended for Magic Collectors everywhere!
Click here for more information.