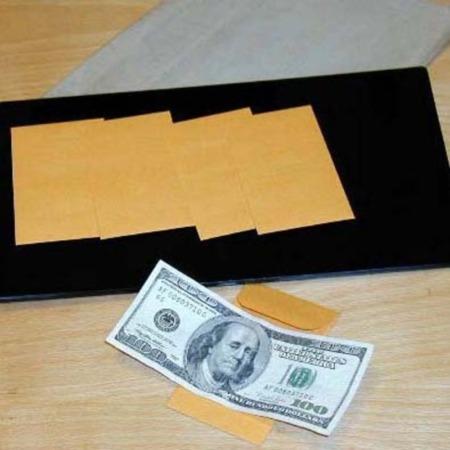 Simple but effective

This is a nice switching tray that you can use for a number of routines where you start of with 5 envelopes and let the audience freely choose any four, you are left with one, that they can change up until the last minute and of course this is the one with the money or prediction in.

I like it because it is so thin, so doesn't look suspicious.
Click here for more information.