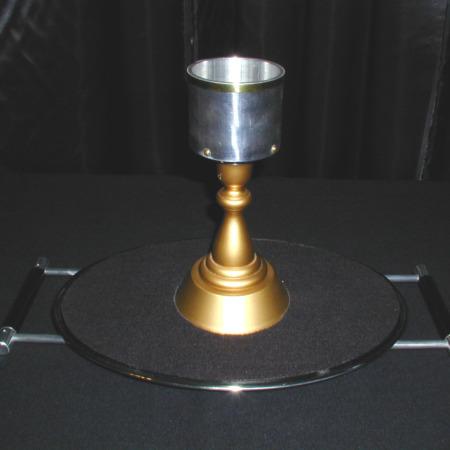 This is a great comedy piece from Collector's Workshop.

Basically, the very ornate family heirloom tray and goblet is handed to the spectator and a few moments later the tray collapses and the goblet breaks apart and falls to the floor – much to the shock and horror of the performer!
If you had the original version of this effect you might have been dissappointed because of the strange noise the tray makes. Well George Robinson has fixed that now with a whole new mechanism that is 100% silent – just the way it should be. Now this little baby is exactly the way you expect it to be. A sheer delight to perform, and hilarious for the audience! As an added bonus it is now possible to change the time it takes before the tray collapses.
Great job George – keep those refinements coming!
Click here for more information.