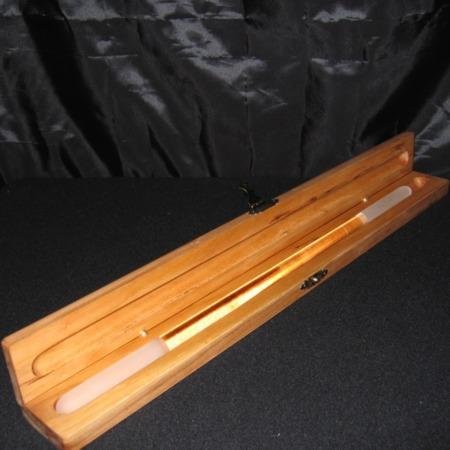 Beautiful Collector's Wand

This is a very finely crafted wand made from pure crystal. They are nice and heavy and the first thing my Son said was "Can they do more Magic Daddy?" Well in the right hands they surely can!

Each one is signed by Victor Trabucco and they come in a very fine cherry wood display box. These boxes themselves are a joy to behold and even have these cool "hidden hinges" that I have not seen before.

All in all a very fine wand for the Collector or that special Magician in your life!
Click here for more information.