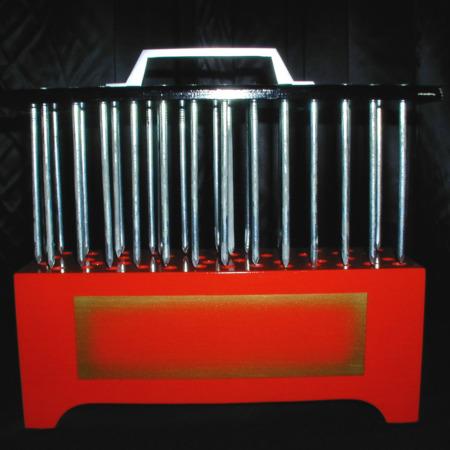 Simple but effective!

So I've always been intrigued by this effect, and of course when I received it it was one of those moments that you kick yourself for being so dumb!

But it looks real and this is a nice version of this effect – my daughter was cowering when I pushed the nails through so that is enough for me to be convinced that is looks real. Even if the method is not "clever" it still looks good!
Click here for more information.