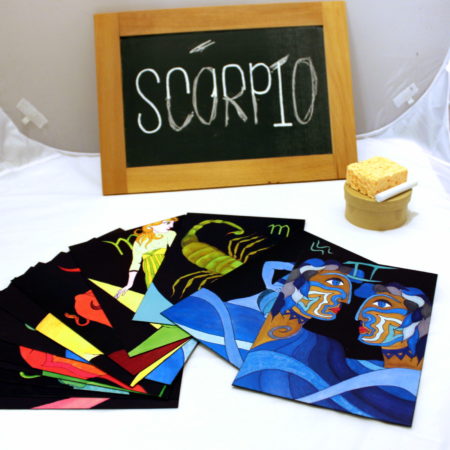 Great Effect and Wonderful Art Work!

This is a little different and I love the unique art work that represents the different star signs. You start by making your prediction on the black board and place it face down on the table. You then introduce the twelve painted Zodiac plaques that are clearly all different and have one freely chosen.

The board is shown to reveal your prediction, but it is wrong … luckily with a simple wipe of the board eraser the correct star sign is revealed.

There is a force, but it is incredibly clever and clean. This is a high quality item that you are sure to love!

Highly Recommended for Entertaining Mentalists!
Click here for more information.